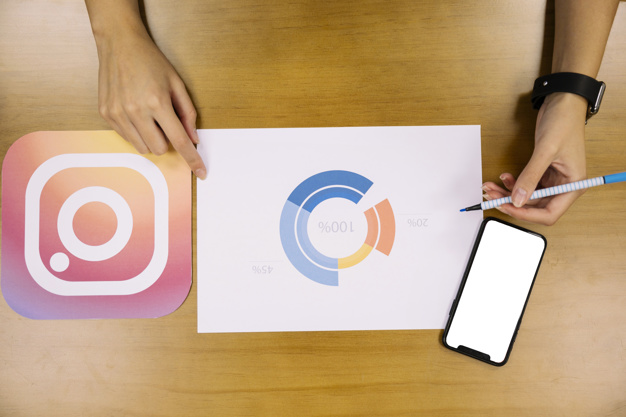 Is your business on Instagram? If not, this article will make you reconsider. You could be missing out on a huge audience and branding opportunities simply by not having a presence. Instagram for business gives your company a voice on social media while accessing abundant industry influencers. Still not convinced? Read on.
Instagram For Business Marketing: Is It Worth Your Time?
Are Facebook and Twitter worth your time? How about writing blogs and email campaigns? Of course! Then why NOT be on Instagram? Smart marketers utilize every organic SEO tool, even if the impact is minimal. But, why is this social platform one of the best places to be? In a nutshell:
Instagram Ads
Hashtags
Mobile-based
A New Audience
Visuals
Instagram Ads
When Instagram rolled out their ability to advertise, the number of possibilities skyrocketed. Now, you can reach an even larger audience based on your buyer's persona. And, with the option to run Facebook ads on Instagram (and connect the two platforms) posting and promoting has never been easier.
Hashtags Galore!
An easy way for people to search for a specific topic on social media is by using hashtags. Instagram is one of the few platforms where the limit is almost infinite. Research commonly used phrases for your industry and include those when making posts.
A Mobile-Based App
Everyone is on their phones more than a desktop computer, so why not use the platform that was created for mobile devices? Instagram still relies heavily on mobile devices for posting, viewing analytics, and running ads, however, they have recently branched out to allow third-party entities access to direct posting through the desktop.
Access To A New, Larger Audience
Did you know Instagram has 1 billion monthly active users? This staggering statistic alone should be enough to get your brand on board.
Driven By Visuals
If you don't already know, visuals are a top driving force of traffic on social media. Since Instagram is image-based (you can't make a post without one), you can ensure every single post will have an engaging factor. Add a compelling headline, hashtags, and videos, and fans will start following.
Soar To Success!
Now, do you think Instagram is worth your time? These five points prove that it is! Although you may be ready to get started, integrating Instagram business marketing into your other practices and making it work for your brand takes a well-thought-out plan. Leoserv for help with your social media marketing and using all the components needed for a successful strategy!